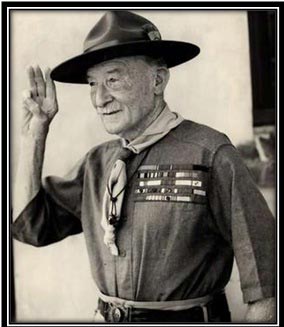 Robert Stephenson Smyth Lord Baden-Powell of Gilwell (1857-1941)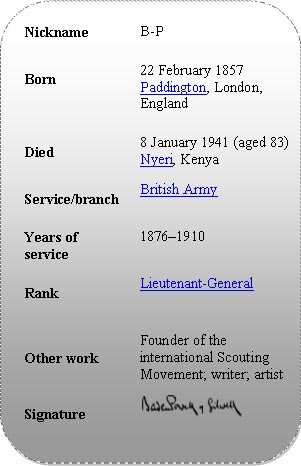 Scouting - 100 Years Old in 2007
There are more than 28 million Scouts, young people and adults, male and female, in 160 countries and territories. Some 300 million people have been Scouts, including prominent people in every field.
This is impressive considering that Scouting began with 20 boys and an experimental camp in 1907. It was held during the first nine days of August in 1907 at Brownsea Island, near Poole in Dorset, England.
The camp was a great success and proved to its organiser, Robert Baden-Powell, that his training and methods appealed to young people and really worked.
In January 1908, he published the first "Scouting for Boys", a book issued in fortnightly parts at four pence each. It was an immediate success. Baden-Powell had only intended to provide a method of training boys, something that existing youth organizations such as the Boys' Brigade and Y.M.C.A. could adopt. To his surprise, youngsters started to organise themselves into what was destined to become - and is today - the world's largest voluntary youth movement.
Baden-Powell's Background
Robert Baden-Powell was born 22 February 1857. He was, therefore 50 years old when the Brownsea camp took place. His many experiences as a boy and as a soldier played a part in the formulation of this training method.
As a youngster - one of ten children (six brothers) - he spent his holidays camping, hiking and sailing.
Tent pitching, map and compass use, and wood-fire cooking were but a few of the skills he acquired. Near his school at Charterhouse, England, he used to sneak into the forest, which was off-limits; here he learned how to hide his tracks, climb trees and "freeze" to escape attention if any of the school masters entered the woods.
In 1876 he went to India as a young army officer and specialised in Scouting, map-making and reporting. His success soon led to his training other soldiers for the work. B-P's methods were unorthodox for those days; small units or patrols working together under one leader, with special recognition for those who did well. For proficiency, B-P awarded his trainees badges resembling the traditional design of the north compass point. Today's universal Scout badge is very similar.
Later he was stationed in the Balkans, South Africa and Malta. He returned to Africa to help defend Mafeking during its 217-day siege at the start of the South African war. It provided crucial tests for B-P's Scouting skills. The courage and resourcefulness shown by the boys in the corps of messengers at Mafeking made a lasting impression on him. In turn, his deeds made a lasting impression in England.
Returning home he found that he had become a national hero. He also found that the small handbook he had written for soldiers was being used to teach observation and woodcraft to members of Boys' Clubs and Boys' Brigade. B-P decided to rewrite the book especially for boys. The 1907 camp on Brownsea Island was to test his ideas in practise.
Growth of the Movement
The success of "Scouting for Boys" produced a Movement that quickly – automatically it seemed – adopted the name of The Boy Scouts and necessitated the establishment of an office to administer it.
By 1909 the Movement had taken firm root. "Scouting for Boys" had been translated into five languages. A Scout rally in London attracted more than 11,000 Scouts. As a result of B-P taking a holiday in South America, Chile was one of the first countries outside Britain to begin Scouting. In 1910 he visited Canada and the United States where it had already started.
The coming of the war in 1914 could have brought about the collapse of the Movement, but the training provided through the patrol system proved its worth. Patrol leaders took over when adult leaders volunteered for active service. Scouts contributed to the war effort in many ways; most notable perhaps were the Sea Scouts who took the place of regular coast-guardsmen, thus freeing them for service afloat.
The first World jamboree took place in 1920 with 8,000 participants, and proved that young people of many nations could come together to share common interests and ideals. Since that first World Jamboree at Olympia in London, there have been 17 others at different locations.
During the Jamboree the first International Scout Conference was held with 33 national Scout organizations represented. The Boy Scouts International Bureau was founded in London in 1920.
In 1922 the first International Committee was elected at the 2nd International Conference (Paris), where 31 national Scout organizations were represented. World membership was just over 1 million.
The Early Scout Programme
Scouting began as a programme for boys 11 to 18 years of age. Yet almost immediately there were demands by others to participate. The Girl Guides programme was started in 1910 by B-P. His wife Olave, whom he married in 1912, became Chief Guide.
A Wolf Cub section was formed for younger boys. It used Kipling's "Jungle Book", to provide an imaginative symbolic background for activities. For older boys, a Rover Scout branch was formed.
The names and characteristics of programmes vary from country to country: Cub Scouts, Beavers, Rovers, Explorers, Senior Scouts and many more. In some countries boys can start when they are six years old. Some programmes are open to girls and boys.
The World Wars
Between the two world wars Scouting continued to flourish in all parts of the world - except in totalitarian countries where it was banned. Scouting is essentially democratic and voluntary.
The war came in 1939, Scouts again carried on under their patrol leaders; they undertook many national service tasks – messengers, fire watchers, stretcher bearers, salvage collectors and so on. In occupied countries, Scouting continued in secret with Scouts playing important roles in the resistance and underground movements. After the liberation, it was found that the numbers of Scouts in some occupied countries had, in fact, increased.
The '60s, '70s and '80s
Many countries gained their independence during these years. Scouting in developing countries gradually evolved to be a youth programme which was designed by Scout leaders in each country to better meet the needs of their communities.
Scouts, particularly in developing countries, became more involved with issues such as child health, low-cost housing, literacy, food production and agriculture, job skills training, etc.
Drug abuse prevention, life skills training, integration of the handicapped, environmental conservation and education, and peace education became issues of concern to Scouts around the world.
Post Communistic Era
In the 1990s Scouting has been reborn in every country where it existed prior to World War II, and it has started throughout the newly independent countries of the Commonwealth of Independent States (formerly the USSR). Since 1993, 35 countries have joined, or rejoined, the World Organization of the Scout Movement.
What started as a small camp on Brownsea Island is today a growing Movement with members in nearly every country in the world. What started as an outdoor camp to teach skills is today a programme that is used successfully in such diverse settings as developing countries and metropolitan inner-cities.
B-P - Chief Scout of the World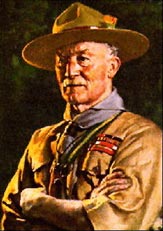 Lord Robert Baden-Powell of Gilwell (1857-1941) was a decorated soldier, talented artist, actor and free-thinker. Best known during his military career for his spirited defense of the small South African township of Mafeking during the Boer War, he was soon to be propelled to extraordinary fame as the Founder of Scouting.
Growing Up
Robert Stephenson Smyth Baden-Powell, known as B-P, was born at 6 Stanhope Street (now 11, Stanhope Terrace) Paddington, London on 22nd February 1857. He was the sixth son and the eighth of ten children of the Reverend Baden Powell, a Professor at Oxford University.
His father died when B-P was only three years old and the family were left none too well off.
B-P was given his first lessons by his mother and later attended Rose Hill School, Tunbridge Wells, where he gained a scholarship for admittance to Charterhouse School. Charterhouse School was in London when B-P first attended but whilst he was there it moved to Godalming in Surrey, a factor which had great influence later in his life. He was always eager to learn new skills and played the piano and the violin. While at Charterhouse he began to exploit his interest in the arts of scouting and woodcraft.
In the woods around the school B-P would hide from his masters as well as catch and cook rabbits, being careful not to let tell-tale smoke give his position away. The holidays were not wasted either. With his brothers he was always in search of adventure. One holiday they made a yachting expedition round the south coast of England. On another, they traced the Thames to its source by canoe. Through all this Baden-Powell was learning the arts and crafts which were to prove so useful to him professionally.
Not known for his high marks at school, B-P nevertheless took an examination for the Army and placed second among several hundred applicants. He was commissioned straight into the 13th Hussars, bypassing the officer training establishments. Later he became their Honorary Colonel.
Military Life
In 1876 he went to India as a young army officer and specialised in scouting, map-making and reconnaissance. His success soon led to his training other soldiers. B-P's methods were unorthodox for those days; small units or patrols working together under one leader, with special recognition for those who did well. For proficiency, B-P awarded his trainees badges resembling the traditional design of the north compass point. Today's universal Scout badge is very similar.
Later he was stationed in the Balkans, South Africa and Malta. He returned to Africa to help defend Mafeking during its 217-day siege at the start of the Boer war. It provided crucial tests for B-P's scouting skills. The courage and resourcefulness shown by the boys in the corps of messengers at Mafeking made a lasting impression on him. In turn, his deeds made a lasting impression in England.
Returning home in 1903 he found that he had become a national hero. He also found that the small handbook he had written for soldiers ("Aids to Scouting") was being used by youth leaders and teachers all over the country to teach observation and woodcraft.
He spoke at meetings and rallies and whilst at a Boys' Brigade gathering he was asked by its Founder, Sir William Smith, to work out a scheme for giving greater variety in the training of boys in good citizenship.
BEGINNINGS OF THE MOVEMENT
B-P set to work rewriting "Aids to Scouting", this time for a younger audience. In 1907 he held an experimental camp on Brownsea Island, Poole, Dorset, to try out his ideas. He brought together 22 boys, some from private schools and some from working class homes, and took them camping under his leadership. The whole world now knows the results of that camp.
"Scouting for Boys" was published in 1908 in six fortnightly parts. Sales of the book were tremendous. Boys formed themselves into Scout Patrols to try out ideas. What had been intended as a training aid for existing organisations became the handbook of a new and ultimately worldwide Movement. B-P's great understanding of boys obviously touched something fundamental in the youth of England and worldwide. "Scouting for Boys" has since been translated into more than 35 languages.
Without fuss, without ceremony and completely spontaneously, boys began to form Scout Troops all over the country. In September 1908 Baden-Powell had set up an office to deal with the large number of enquiries which were pouring in.
Scouting spread quickly throughout the British Empire and to other countries until it was established in practically all parts of the world.
He retired from the army in 1910, at the age of 53, on the advice of King Edward VII who suggested that he could now do more valuable service for his country within the Scout Movement.
With all his enthusiasm and energy were now directed to the development of Boy Scouting and Girl Guiding, he travelled to all parts of the world, wherever he was most needed, to encourage growth and give inspiration.
In 1912 he married Olave Soames who was his constant help and companion in all this work. They had three children (Peter, Heather and Betty). Lady Olave Baden-Powell was later known as World Chief Guide.
CHIEF SCOUT Of the World
The first international Scout Jamboree took place at Olympia, London in 1920. At its closing scene B-P was unanimously acclaimed as Chief Scout of the World.
At the third World Jamboree, held in Arrowe Park, Birkenhead, England, the Prince of Wales announced that B-P would be given Peerage by H.M. the King. The news was received with great rejoicing. B-P took the title of Lord Baden-Powell of Gilwell; Gilwell Park being the international training centre he had created for Scout leaders.
B-P wrote no fewer than 32 books. He received honorary degrees from at least six Universities. In addition, 28 foreign orders and decorations and 19 foreign Scout awards were bestowed upon him.
In 1938, suffering from ill-health, B-P returned to Africa, which had meant so much in his life, to live in semi-retirement at Nyeri, Kenya. Even there he found it difficult to curb his energies, and he continued to produce books and sketches.
On January 8th, 1941, at 83 years of age, B-P died. He was buried in a simple grave at Nyeri within sight of Mount Kenya. On his head-stone are the words "Robert Baden-Powell, Chief Scout of the World" surmounted by the Boy Scout and Girl Guide Badges. Lady Olave Baden-Powell carried on his work, promoting Scouting and Girl Guiding around the world until her death in 1977. She is buried alongside Lord Baden-Powell at Nyeri.
Daffodil Int. University Air Rover Scout Group
"A new Milestone in Private Universities"
DIU Air Rover Scout Unit officially launched at Daffodil International University on January 13, 2012 through "Training Camp" and "Oath Taking Ceremony" at the permanent campus of the university at Ashulia. A four day long training camp for the Rover was arranged from January 11-14, 2012. The camp included Training, Oath Taking Ceremony and Grand Camp Fire. This is for the first time in the history of Private universities of Bangladesh to introduce Rover Movement at Daffodil International University.
Emeritus Professor of Daffodil International University Dr. Aminul Islam, was present on the occasion as the chief guest. Prof. Md. Riazul Islam Basunia, Former Deputy National Commissioner (Training), Bangladesh Scouts and Squadron Leader Hossain Moahmmad Rajib, Joint Secretary, Bangladesh Scouts, Air Region were present on the function as the special guests, Presided over by Prof. Dr. M. Lutfar Rahman, Vice Chancellor & Camp Chief, the function was also addressed by Md. Sabur Khan, Chairman, Board of Trustees, Mr. Md. Emran Hossain - Unit Leader, Md. Ziaul Haque Sumon –Group Secretary. Sheikh Arifur Rahman Raju, RSL,Dhaka District Air. The Function was attended
Chief guest Emeritus Prof. Dr. Aminul Islan said, Scouting can play a vital role in developing career and building character of a student though which students can practice of becoming a successful leader and contribute a lot to the society. He also said, Daffodil International University always stresses on Extra Curricular & Co- curricular activities and introducing Rover Movement at the university, Daffodil International University has set an example to be followed by other private universities.
Earlier Mr. Md. Emran Hossain, Deputy Registrar and Unit leader of DIU Air Rover Unit inaugurated the four day long camp on January 11, 2012.
DIU authority also expects to introduce a girl's Rover Unit very soon and interested female students are requested to contact with rover mats very soon.
Why DIU Choose Air Scouting???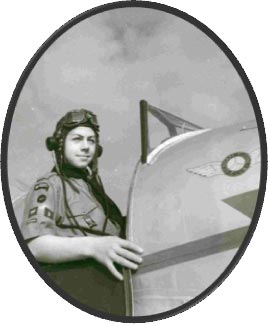 History of Air Scouts
Introduction
Although Air Scouts as a branch wasn't formed until 1941, aeronautical interest within Scouting dates back considerably further when Britain made its first powered flight just over a century ago in 1908. The Aerial League of the British Empire approached Sir Robert Baden-Powell in 1909 to enlist the assistance of Scouts by replying and forwarding signal messages transmitted by airships. The creation of the The Scout Aero Club in 1910 and the introduction of the Airmans badge in 1912 promoted aeronautics in the Scout Movement.
First World War
The significance of aviation became apparent during the First World War, where it was used as both a vehicle for observation and as a weapon in its own right. Britain began the War in 1914 with a handful of aircraft and very few qualified pilots and engineers. To address this shortage of qualified personnel Sir Robert Baden-Powell asked General H.B. Jeffreys to create a scheme where Scouts could learn the principles of aeronautical engineering and their practical application. The first course began on the 18 April 1917 and conducted at and by the staff of the London and Provincial Aviation Company at the London Aerodrome (Hendon). For details of the programme please see image of document.
The success of this first scheme led to further schemes starting around the country including Chingford, Bristol, Croydon, Eastbourne, Gosforth, Gosport, Reading, and West Gate. These schemes provided the Royal Naval Air Service and the Royal Flying Corps with considerable numbers of skilled entrants during the War. The Scout Movement also assisted by running flax camps, which harvested the flax and spun into linen which sealed the aircraft structure during production. During this period there were repeated calls for a separate branch of Scouting dedicated to aviation but with the end of the War and the onset of economic depression led to fewer opportunities for Scouts to be involved in aeronautics.
Eric Walker Visiting Lord Baden-Powell at Ewhurst Place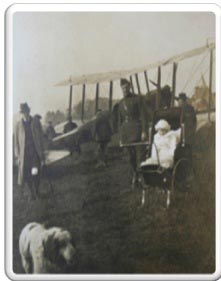 Golden Age of Aviation
The economic depression may have limited opportunities but the public's imagination was captivated by the trail blazing flights of Alcock and Brown across the Atlantic and Amy Johnson flying solo to Australia. In a letter dated 8 July 1921 to Sir Robert, Mr Kennedy-Cox of Canning Town informed him that he had surreptitiously started an Air Scouts Patrol due to the huge demand for aeronautical training by the boys in the East End of London. With costs restricting access to real aircraft making scale models which introduced many of the principles at a fraction of the costs. Hampstead Troop as an example became members of The London Aero-Models Association in 1921 and utilised the general flying ground at Parliament Hill Field.
Major Baden Baden-Powell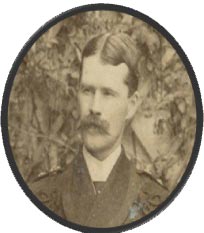 With the coming to power of the Nazi Party in Germany in 1933, Britain like other countries began to re-arm to counter the threat. Part of this was promoting 'air mindedness' amongst the youth in essence building a base of skills in flying and engineering. Both Air Commodore Chamier who would later form the Air Defence Cadet Corps (later the Air Training Corps) and Major Baden Baden-Powell introduced gliding into Scout activities. This provided an opportunity for Scout Groups to build a glider which they could then learn to fly at considerably lower costs compared with powered aircraft.
Scouts learning to fly Gliders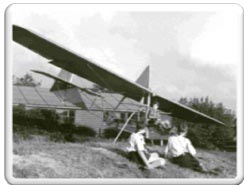 Second World War
With the advent of the Second World War and particular the Battle of Britain in which the Royal Air Force suffered from a shortage of trained pilots, new schemes were initiated to address this situation. In 1941 the Air Training Corps was formed and on the 29 January the Air Scouts Branch was formally created. Both organisations were co-ordinated with boys aged 11 to 18 years old joining Air Scout units and boys aged 16 would be able to join the Air Training Corps. Air Scout Groups could be attached to ATC Squadrons to benefit from training and facilitate Scouts becoming ATC Cadets when they reached the required age.
In August 1942 saw the first National Air Scout Camp held at Avington Park in Hampshire where all Air Scouts could join together and share experiences. Later that year an Air Scout Exhibition was held at Dorland House in London, the event was used to launch the first Air Scout Handbook. The Fleet Air Arm hosted a camp for the Air Scouts with Lt Lawrence Olivier (later Lord Olivier, famous actor) as the Naval representative to them.
Air Scouts climbing on a Fairey Albacore with Lord Olivier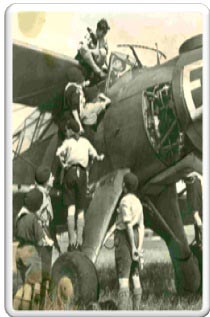 Post War
In 1950 an agreement was made with the Air Ministry that Air Scout Troops could apply for Royal Air Force recognition on similar lines to the Sea Scouts and the Royal Navy. Provided that the Troop passed an inspection they would be issued with a certificate and badges for the Air Scouts to wear on their uniform. They would have increased access to Royal Air Force equipment, training and be authorized to fly in service aircraft. By 1981, at least 82 Air Scout Groups had participated in the scheme in this Country and abroad.
Air Scouts with Boeing Stratocruiser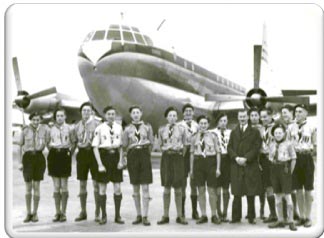 In order to provide a dedicated air activities centre for Air Scouts, a lease for up to 12 acres at Lasham airfield in Hampshire was made in June 1963. At Lasham Air Scouts could participate in gliders, balloon and parascending. Unusually the Centre was given two airliners by Dan Air for use as hostels for Air Scouts staying at Lasham! They were Avro York G-ANTK (preserved at Imperial War Museum Duxford) and de Havilland Comet G-APDK (scrapped in 1980). The Centre closed on 21 March 1980 and due to high costs no replacement has been acquired.